Click the button below to schedule a free 30 minute in-person or on-line video consultation
Programs and Services
Services Available
1) Hypnotherapy
2) Counselling/Psychotherapy
3) On-line video sessions
3) Group Programs
The Glen Tara Centre works with the following issues
Anxiety, panic attacks, fears and phobias

Trauma and PTSD

Stress management

Habit elimination

Depression and other general mental health issues

Chronic pain management *

recovery from significant illness or surgery *

Wellness focus to facilitate well-being physically, mentally, spiritually. Some of this work may be conducted in partnership with other health practitioners. *

management of chronic or life-threatening health issues (e.g.. cancer, heart disease etc. utilizing pain and stress management strategies, coping strategies, lifestyle management,visualization and healing techniques etc) *

smoking cessation

weight management

age regression and "past-life" regression

transpersonal- getting in touch with and exploring higher aspects of the self

performance and skill enhancement (sports, academic, work performance, motivation or almost any skill you wish to enhance)

we are willing to treat unique problems
* indicates that a doctor's referral or approval may be required for participation in these programs. Hypnosis/Therapy does not "cure" or treat physical/medical conditions but may help provide some relief from some symptoms /issues and from the psychological distress accompanying the medical condition. Hypnosis/Therapy is complementary to, not a replacement for treatment provided by a qualified medical practitioner.
OUR SERVICES
1) Hypnotherapy
Hypnosis can be an effective tool for modifying or eliminating entrenched behaviour patterns and habits.
Hypnosis can be effective for treating such issues as:
- weight loss,
- smoking cessation
elimination of specific fears and phobias

to help speed healing

aid in pain management

aid in the recovery from illness or surgery (in consultation with your physician)

to enhance motivation

to acquire more desirable habits (such as healthy eating and exercise)

to improve and enhance existing skills (eg. sports skills, study skills etc)

a great tool for achieving peak performance!
Our Standard Hypnosis Program:
Our hypnosis programs are typically offered in blocks of 4 sessions for often the clients objectives can be addressed in this amount of time.
The first session is typically 2.5 hours long as it additionally includes a detailed assessment of the issue being presented.
The remaining three sessions are each approximately 1 hour long.
2) Counselling/Psychotherapy
For more complex issues such as grief, depression, trauma, life transitions etc., a broader approach may be needed that may incorporate more traditional counselling and therapeutic approaches.
In addition alternative methods may be incorporated such as:
energy work

mindfulness

psycho-spiritual approaches

hypnosis
We customize our approach based on the individual needs and preferences of our clients.
3) Group Programs
Any of the above services my be offered in a group format. Group work can be highly effective as it provides:
an additional benefit of peer support and input

cost-effective for those looking for a more economical option.
Groups will be periodically offered when there is a sufficient number of people with a similar issue. Please inquire if you are specifically interested in group programs.
Additional Option Available:
An option available to all clients, is the incorporation of the spiritual dimension into their hypnotherapy or psychotherapy program, for a 'spirit-based counselling' approach that would be customized to the clients personal preference and direction.
Regulated:
Our director Phil Naylor is a registered psychotherapist with the College of Registered Psychotherapists of Ontario
He is also a member of OACCPP (Ontario Association of Consultants, Counsellors, Psychotherapists and Psychometrists), a regulating body for counselling and psychotherapy.
* As with all therapies, individual results may vary.
These services may be covered through Standard Health Benefits.
Click the button below to instantly schedule a free in-person or on-line video consultation.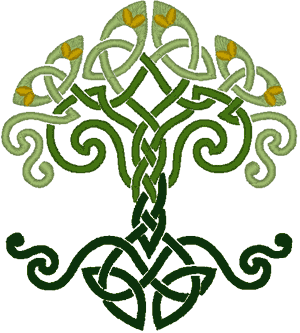 For more information
Phone - 519-803-2965
email - Hypnosis@glentaracentre.com